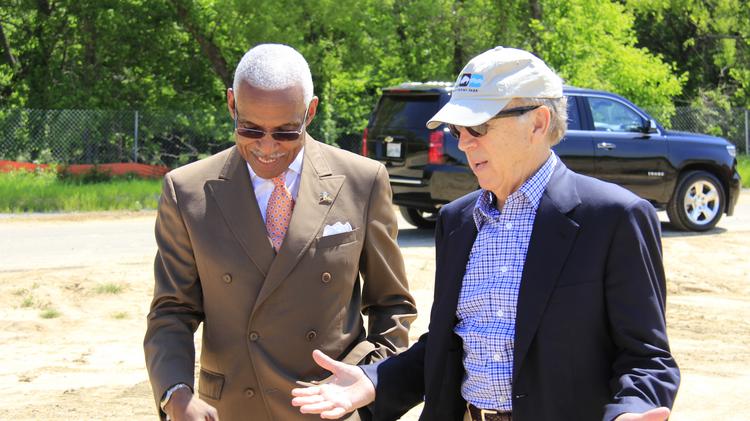 AutoZone Inc. (NYSE: AZO) founder J.R. "Pitt" Hyde has transferred almost half of his stake in the company, but the shares aren't going far.
On June 3, Hyde submitted paperwork to the U.S. Securities and Exchange Commission to transfer ownership of 85,000 shares of AutoZone common stock. Even after the transaction, Hyde continues to hold 93,502 shares of AutoZone.
The price listed in the filing for the shares is zero, but if those shares had been outright sold on June 3, based on that day's share price, they would have been worth more than $57.8 million.
Related Content
Hyde's reach grew beyond AutoZone and into biotech
Pitt Hyde discusses the founding of AutoZone, 35 years later
A representative with the Hyde Family Foundation explained that a portion of the shares will go to the foundation, and that this is a practice which Hyde has done several times over the years. The Hyde Family Foundations had a little more than $119 million in assets in 2012, making it the fourth-largest granting foundation in Memphis, according to Memphis Business Journal research.
It's unclear if all or what percentage of the shares will end up in the foundation's hands, or if Hyde will look for some additional investments, such as Memphis-based pharmaceutical company GTx, in which Hyde is a large investor.
The Hyde Family Foundation has backed grants for many Memphis-area projects. The foundation's website says grants are focused on education, livable communities and "positioning authentic assets."